On a beautiful, calm, white sand beach in Connemara on the west coast of Ireland, with my family we spent days building sandcastles, swimming, exploring on rocks, going out in an inflatable boat, eating sandy sandwiches, very much enjoying staying at https://www.facebook.com/clifdenecocamping, and one day I got a bit of Wild Printing in!
It involved some Cyanotype Paper, some seaweed, some sun and this fantastic location: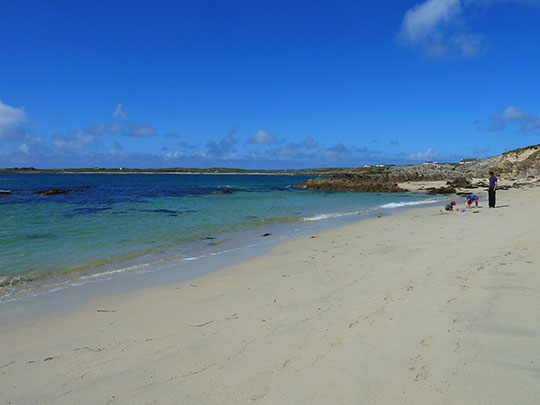 You need to find a sheltered spot to lay your paper on the sand. Lay seaweed or any flotsam and jetsam on top of your paper. It's important to find a sheltered spot if you want definition in the image so the objects mainly stay still while the exposure is happening. Leave in the sun for approximately 2 minutes, or until the paper lightens in colour. Then when it's time, run to the sea and put the paper in it.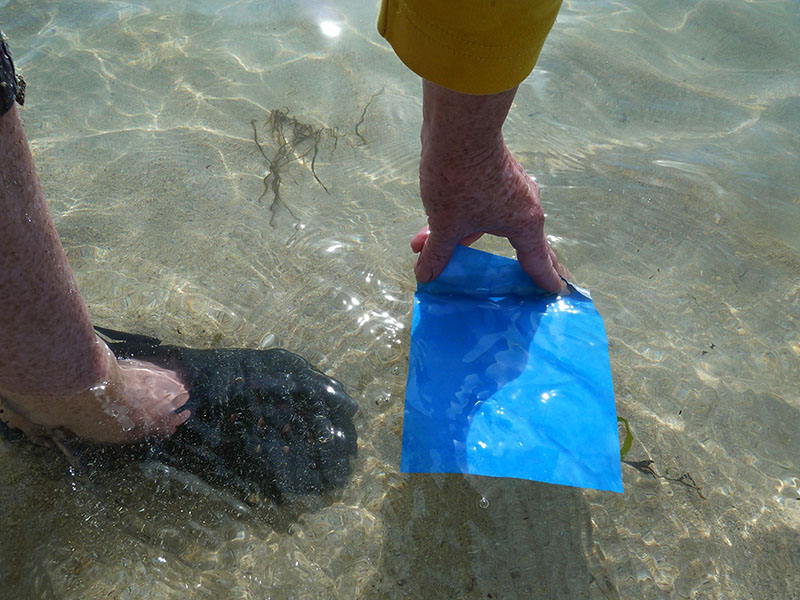 Leave it in for a couple of minutes or as long as the paper can stand, and an image of the seaweed starts to appear.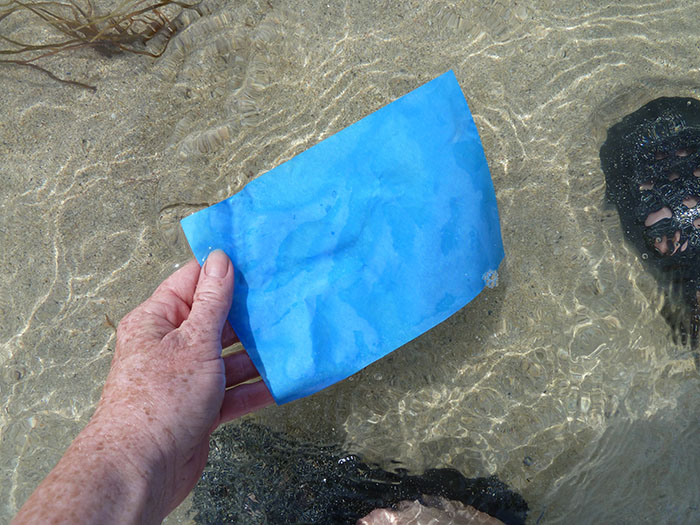 I tried our sandcastle as a shelter too...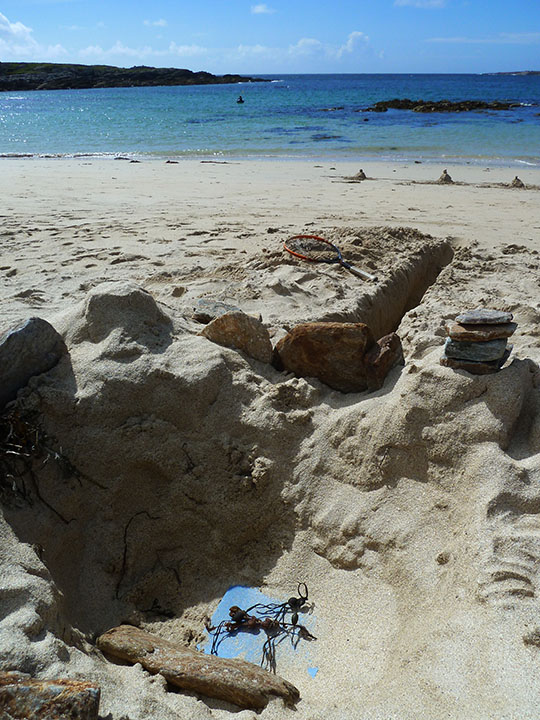 ...which was quite sheltered but sand was slowly falling on the paper during the exposure.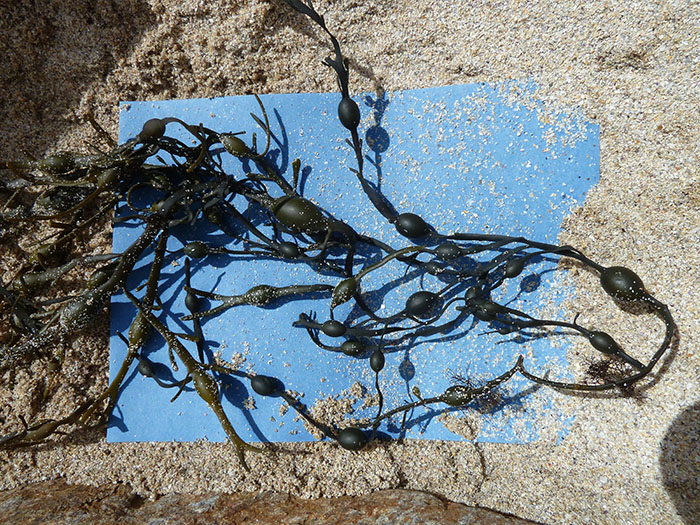 More sand, which contributed to the intrinsically experimental nature of most printmaking.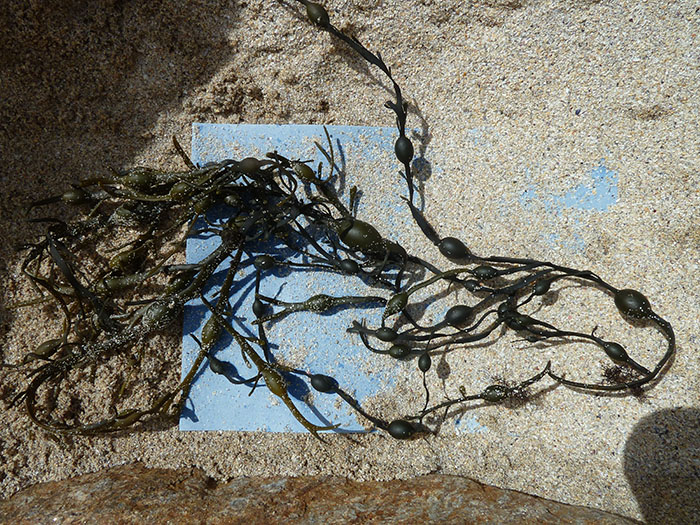 Then some sea.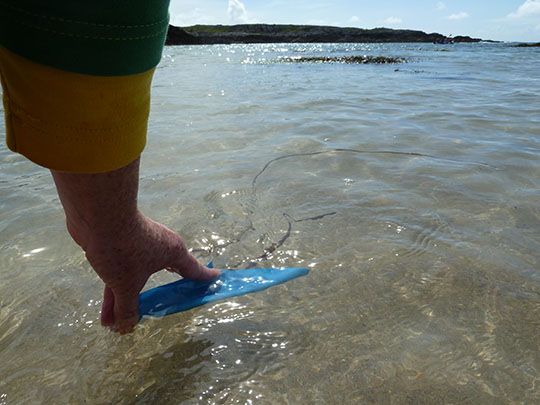 And then some drying in the sun.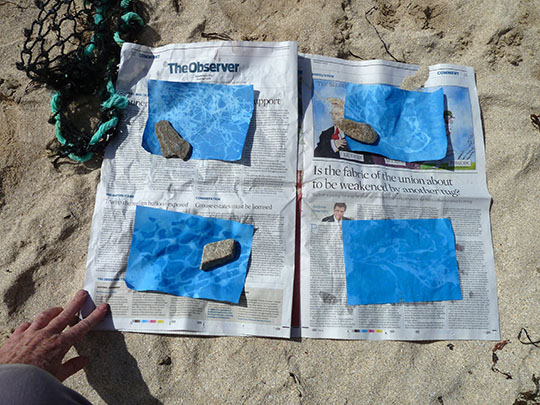 and the results were starting to look quite interesting.