Some Recent Commissions: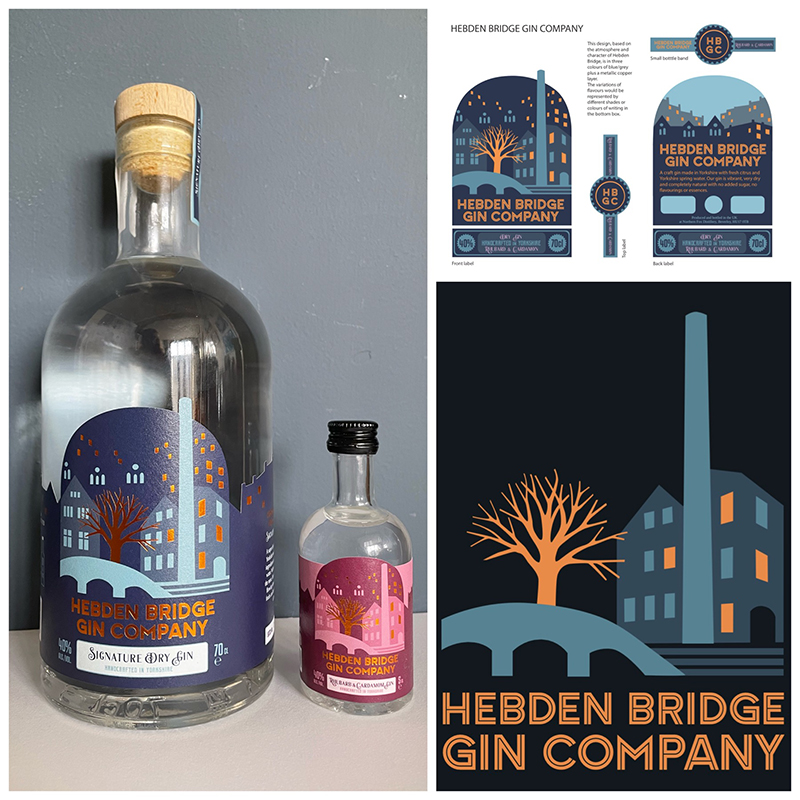 Label and branding for The wonderful Hebden Bridge Gin Company
Lovely job designing the signage and branding for Old Town Post Office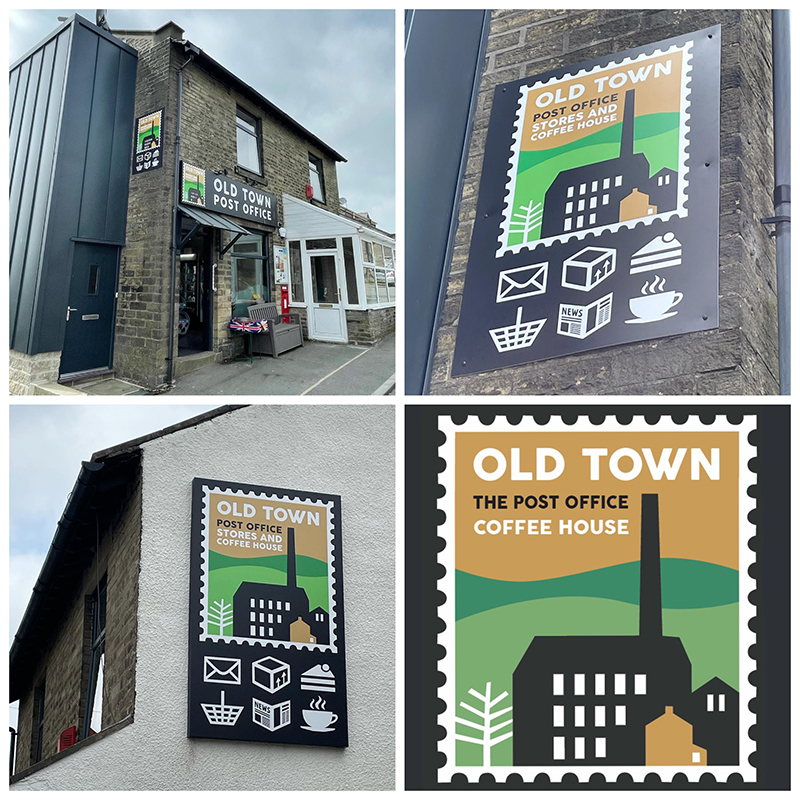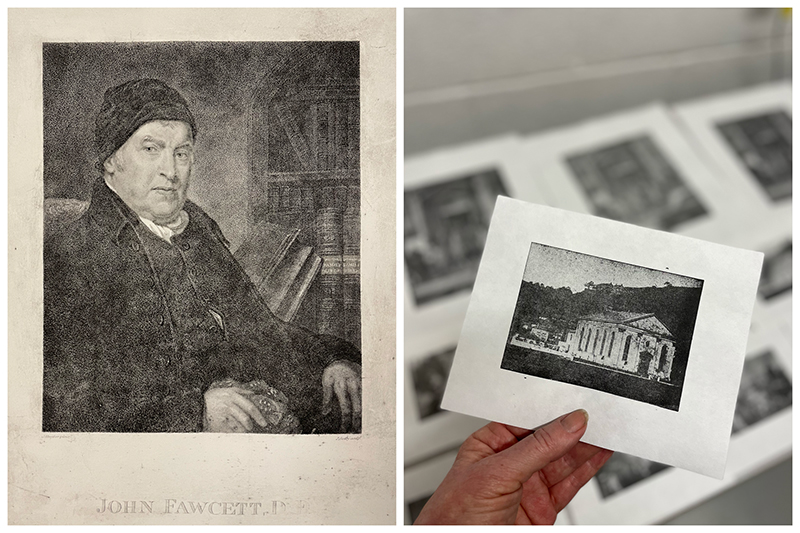 Hope Baptist church unearthed a box of old printing blocks and plates and wanted me to print them. Most of them were the sort of blocks that were made by photoengraving onto metal and used for printing pictures in newspapers and newsletters etc. There were small round portraits of men. Bigger ones of buildings and groups in the church such as Scouts, knitting groups and baptism gatherings. And then some larger copper engravings of John Fawcett who was the founder of the church. There were about 30 blocks and it was quite a challenge! The large copper engravings were quite impressive plates which I printed in an intaglio style. The rest were designed to be printed by machine so I did a lot of tests to get good prints off them and the best prints came using dampened Japanese Ho-Sho paper, rollers and very thinly rolled Caligo Safe Wash Relief Ink.
Extinction Rebellion
graphics for local groups: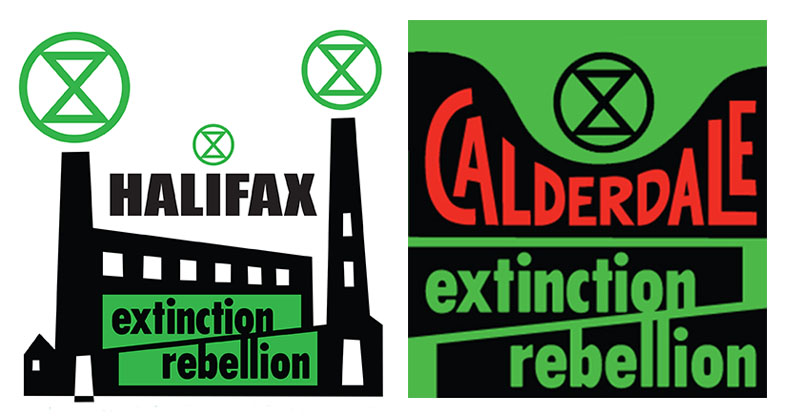 This is an AO poster designed for Salford University's Dementia Communities project, illustrating how people with dementia can be helped to stay living at home in their communities for longer.
In Spring 2017 I had the pleasure of designing, installing and painting a wall in the cafe at Gibson Mill, Hardcastle Crags, the National Trust property near Hebden Bridge, where they are now selling a range of my products.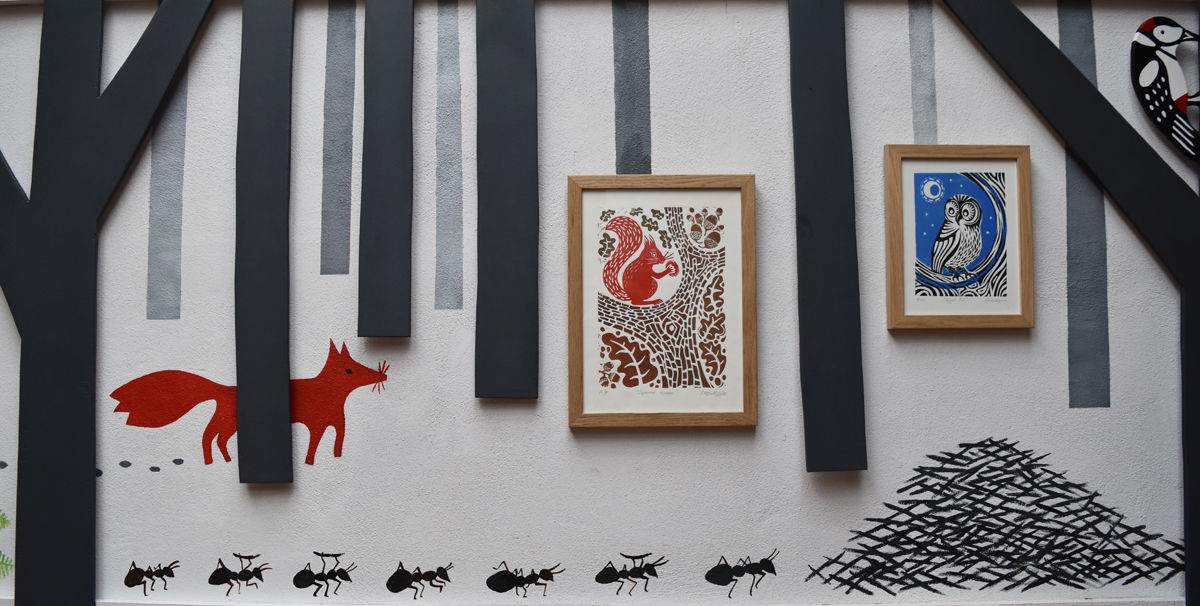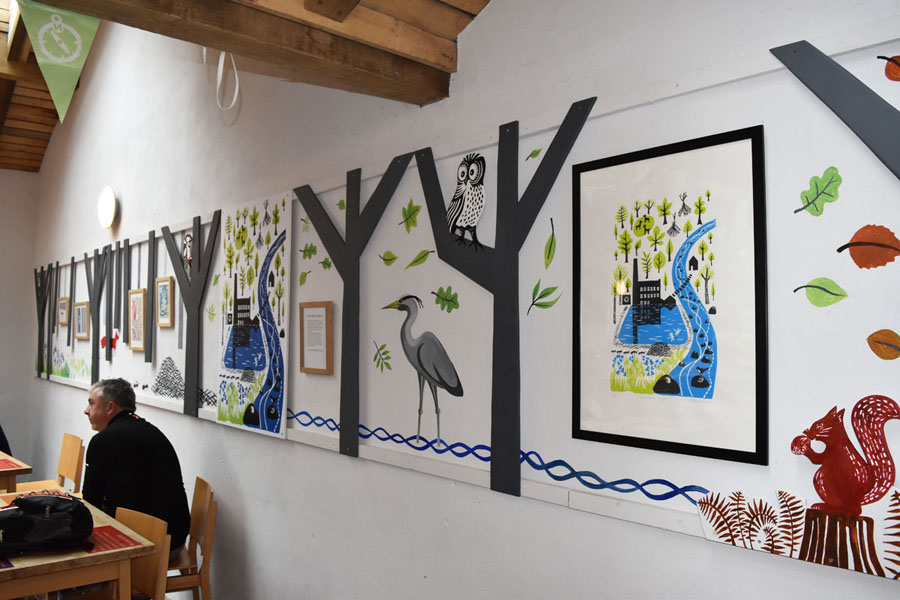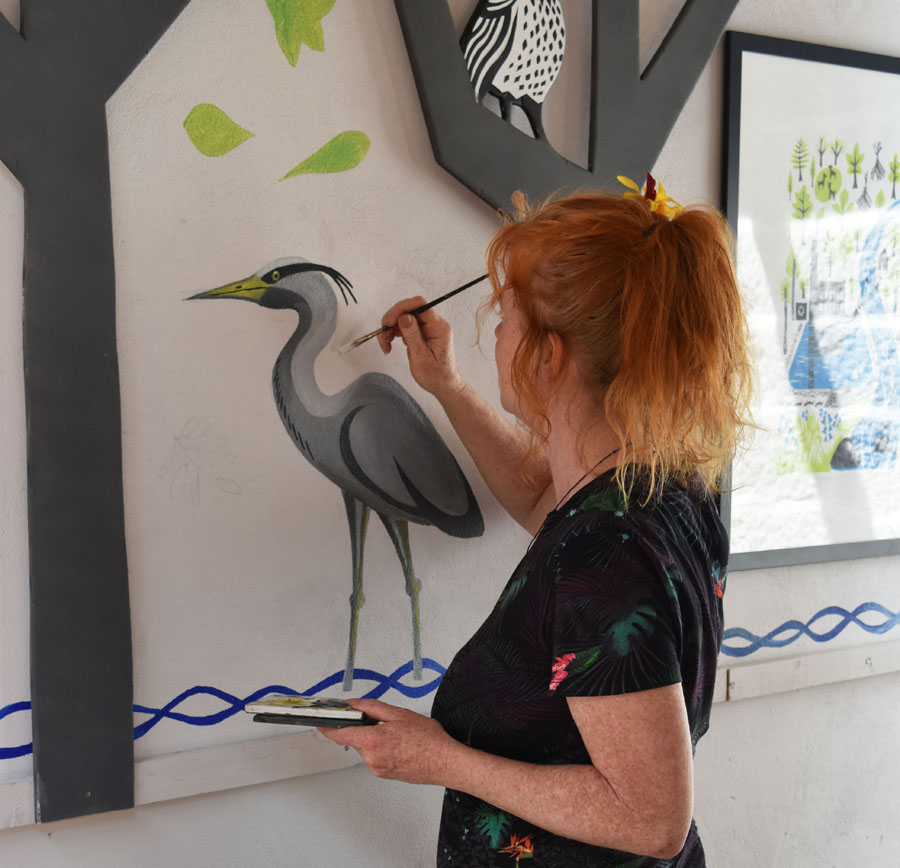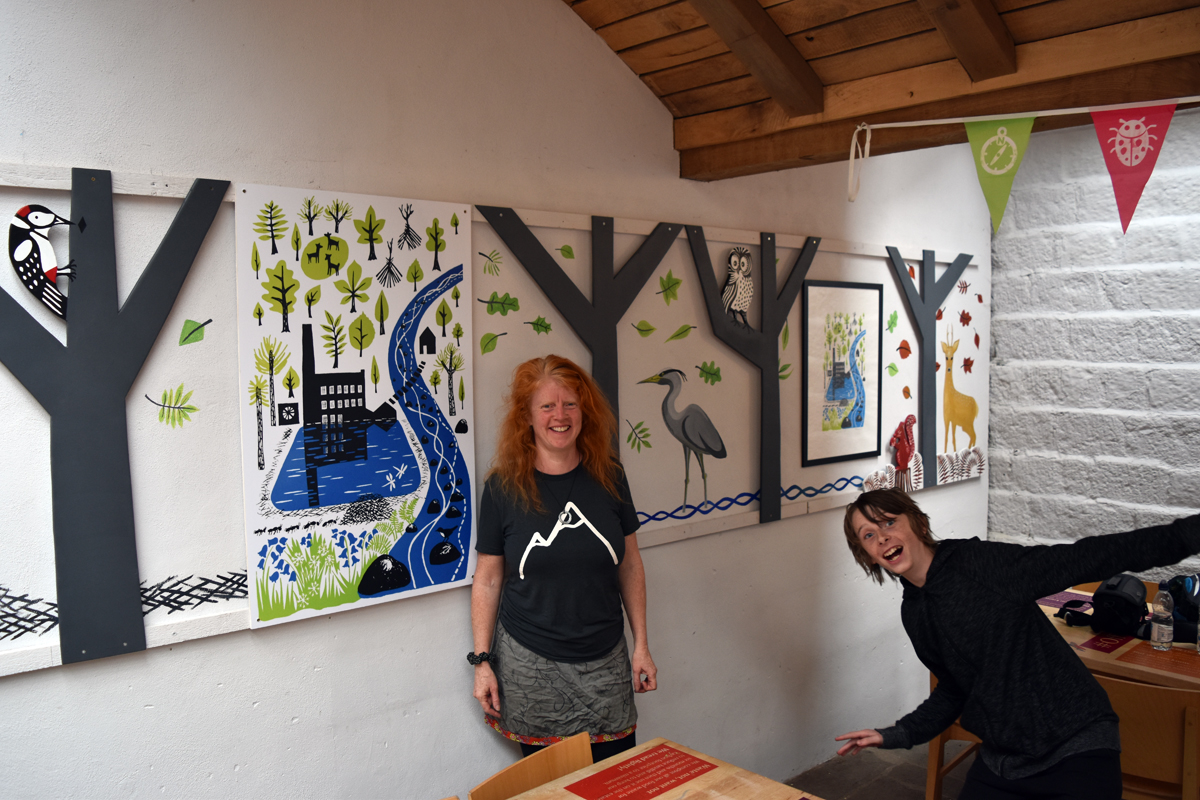 Saint Etienne come to The Trades Club, Hebden Bridge, and i get to design the poster, based on the 'Songs for a London Winter' album cover.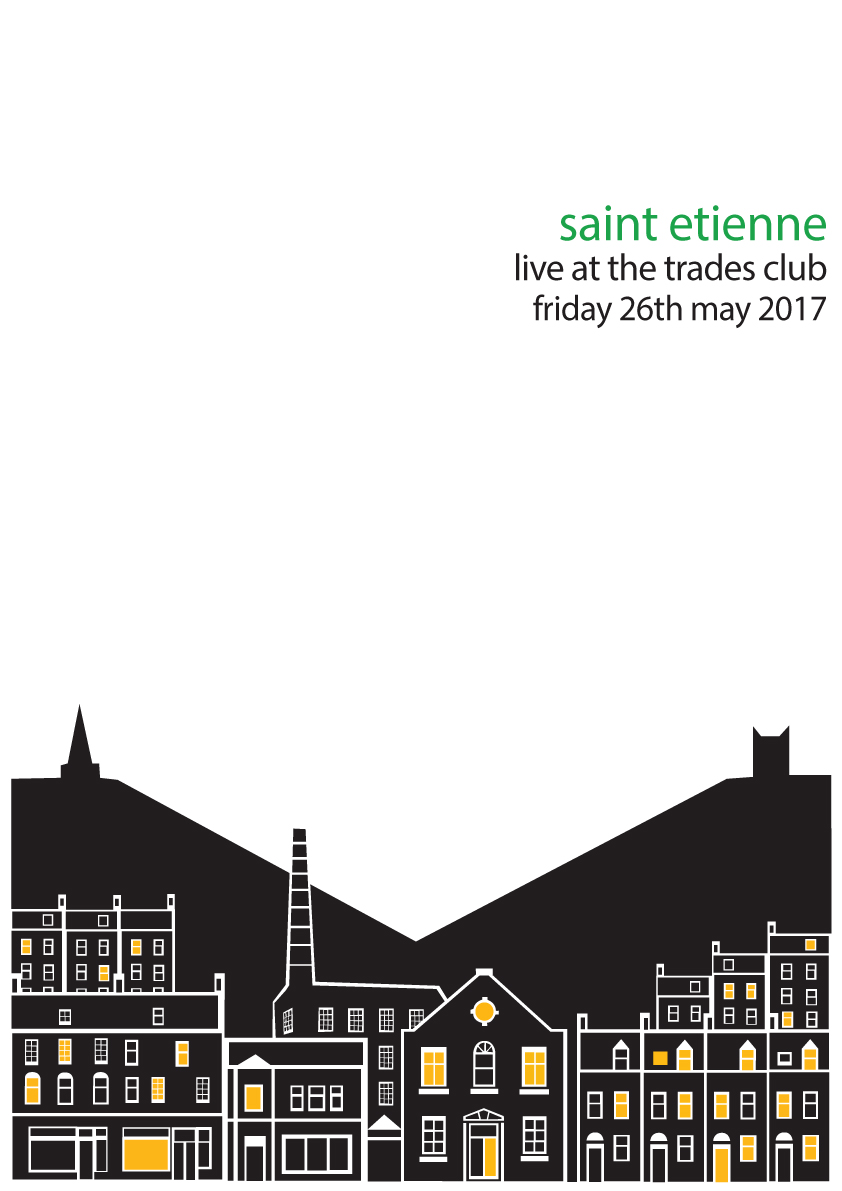 Calderdale Bootstrap branding, header and event poster: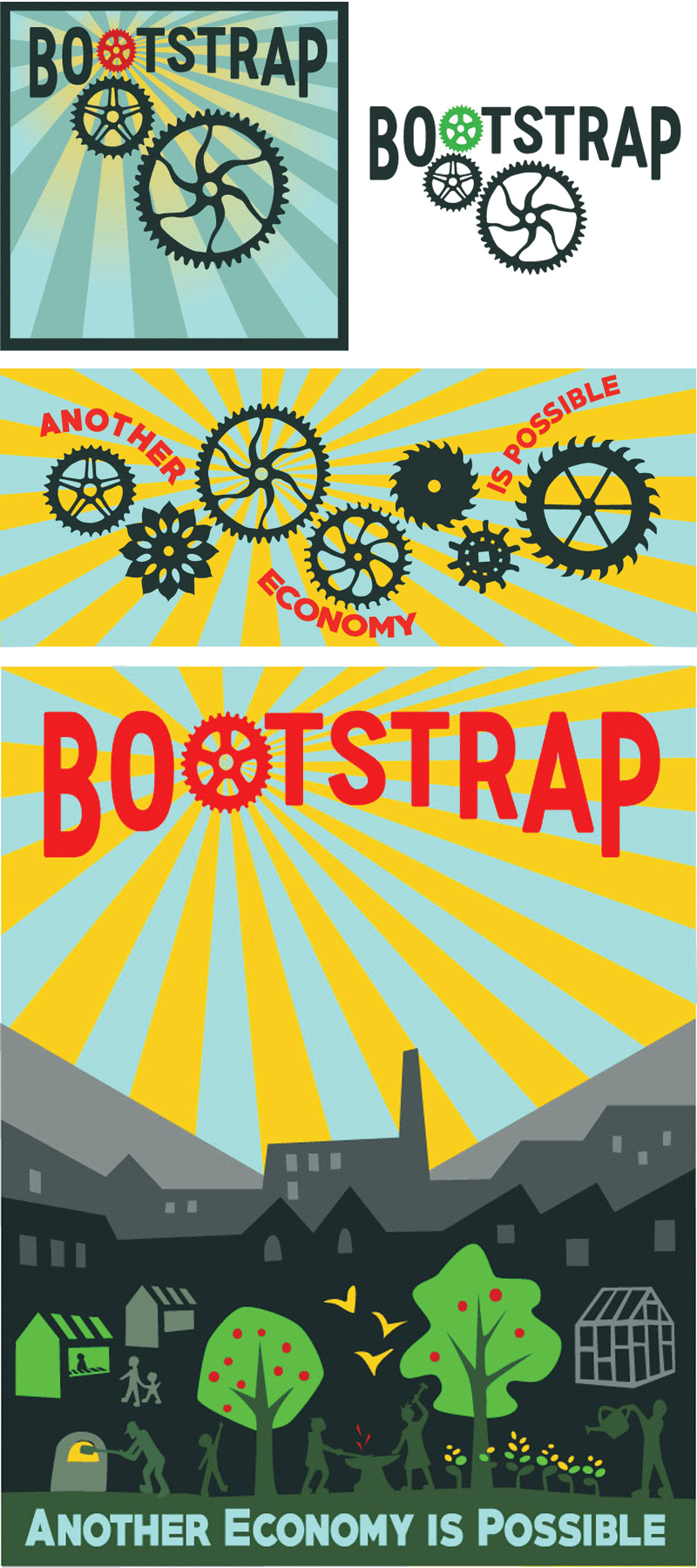 Branding and related design for HebTroCo
http://hebtro.co/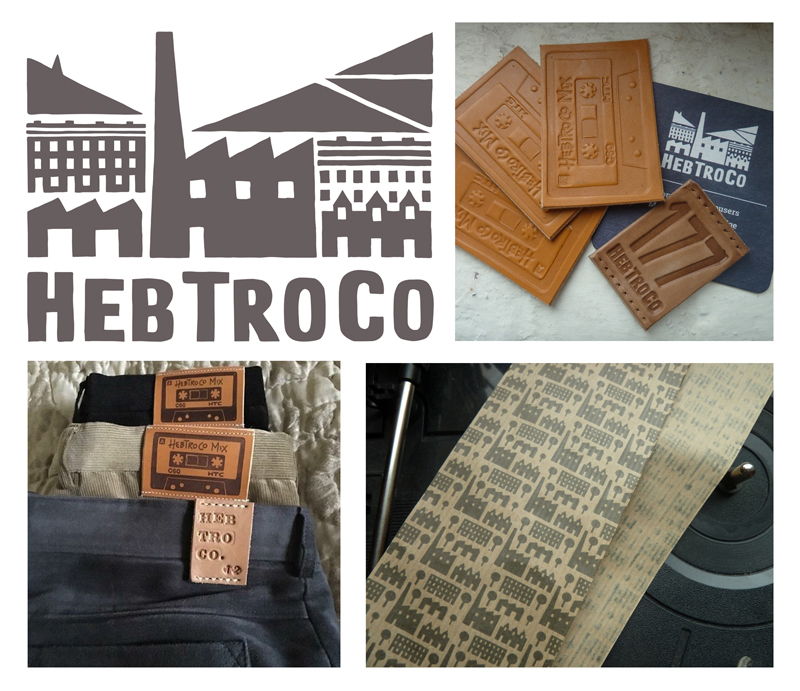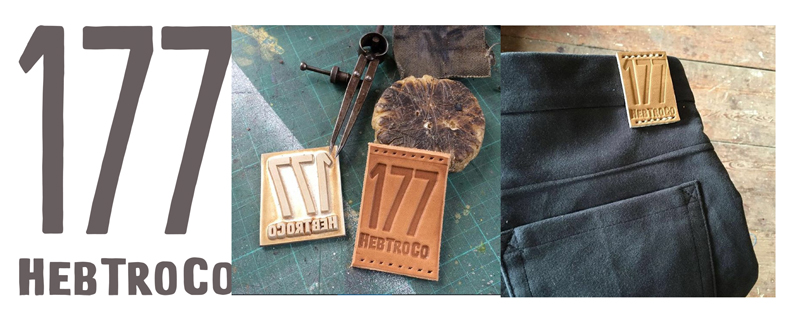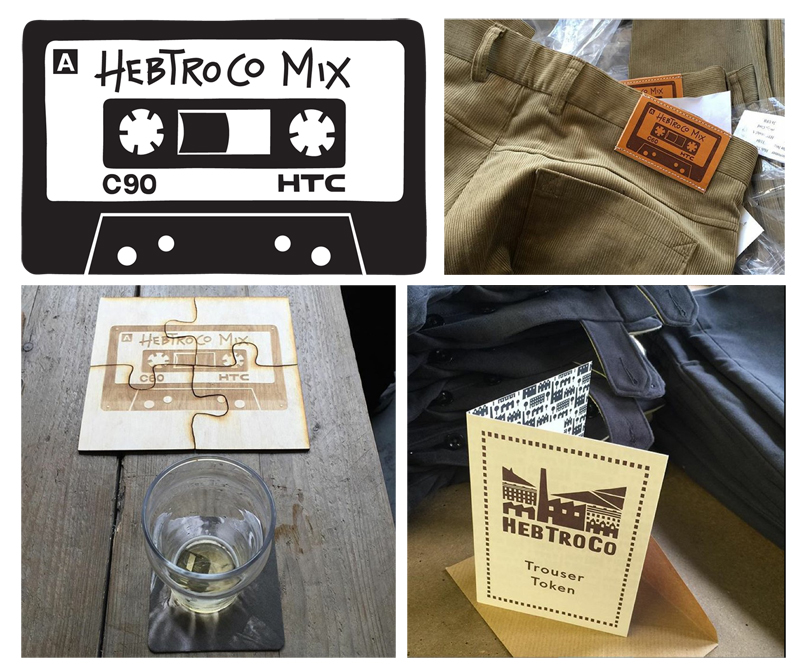 Cylcing top design for BasqueMTB http://www.basquemtb.com/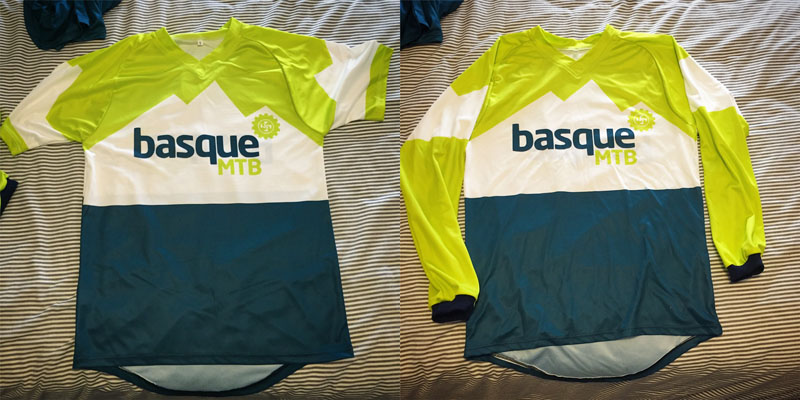 Branding for Calderdale Community Energy http://www.calderdalecommunityenergy.org.uk/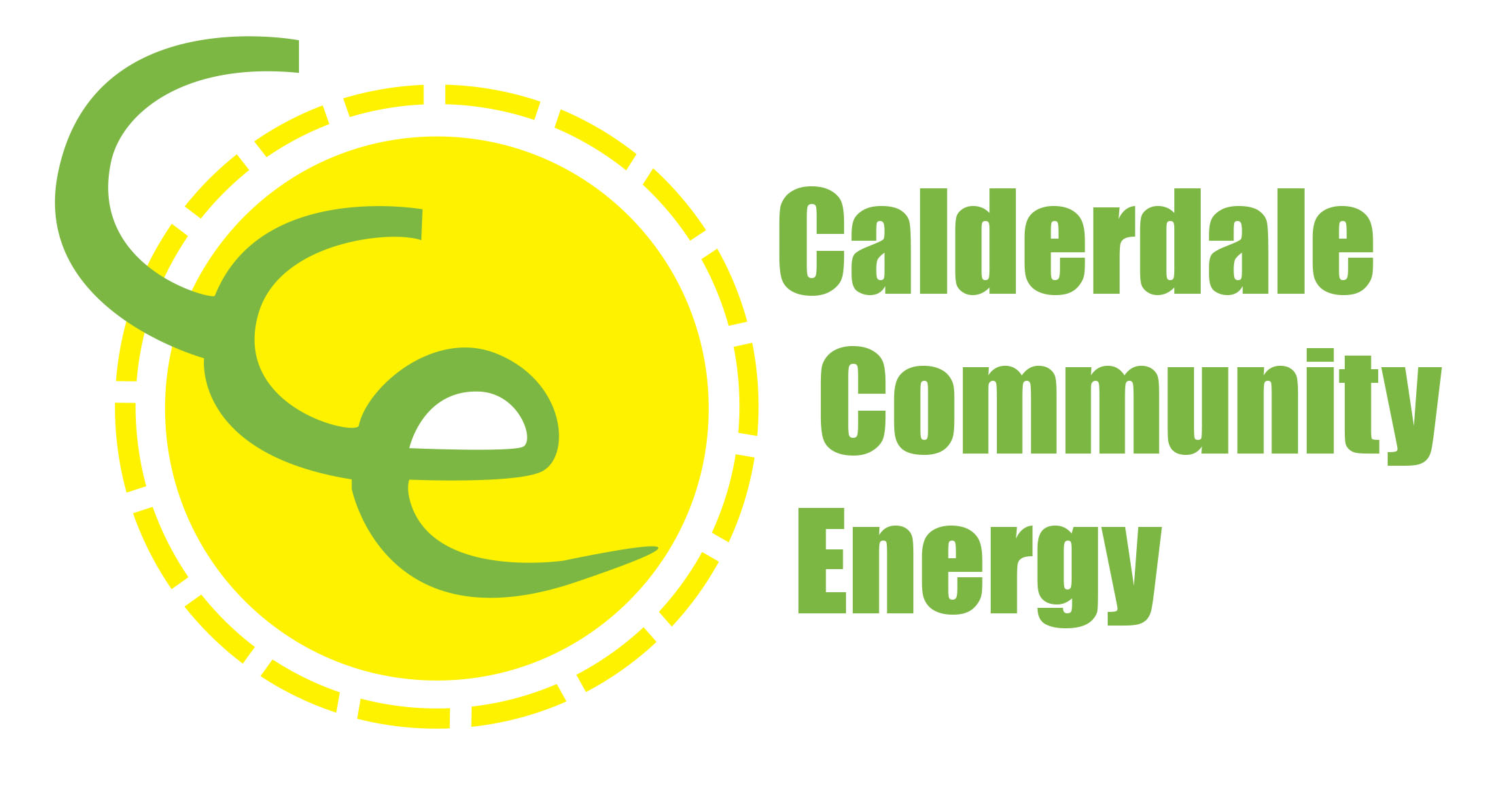 Logo for Big Tin Shed

Logo for Icky Sticky Kids, a playgroup where the pre school children are encouraged to engage in messy, stcky, gooey play! I've been, it's lots of fun!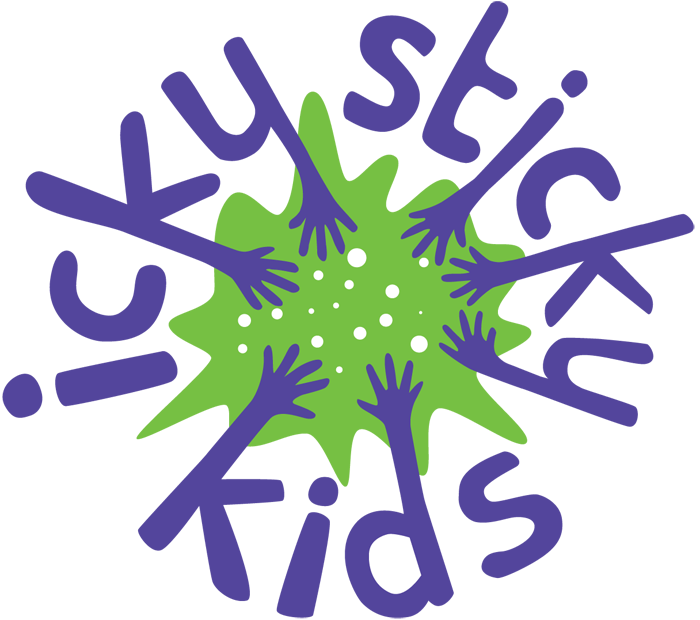 Image for The Trades Club, Hebden Bridge's wonderful music venue and social club.