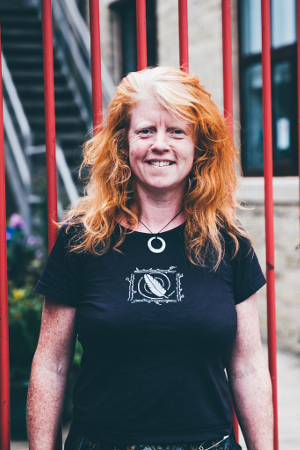 Welcome to my website! I hope you are making yourself at home!
I am a printmaker, designer and print teacher.
In my own work I celebrate wild creatures, special places and folklore tales.
WILD CREATURES
A lot of my lino prints are all about the forest and those who dwell there. Whether woodpeckers and owls or wild boar and deer, I like to portray the creatures in a simplified graphic habitat, taking references from mid-20th century design.
FOLKLORE FOREST
The mysteries of the forest and it's inhabitants have led me to make a body of work inspired by Northern European fairytales, and in particular the 'house in the woods' architype within the stories.
SPECIAL PLACES
Some of my work celebrates special places. I depict their wildlife, landscape, architecture and sense of place in screen prints which take some reference from the optimistic travel posters of last century.
I work mainly in linocut and screen printing but I also love monoprinting and collage. I use my images to make products in paper, cotton, china and wood and together these form the Collections. I work from my studio at Northlights Art Studios in Hebden Bridge, where I have also become a print tutor in the adult education programme there. I am loving passing on the fantastic print teaching I received, sharing the knowledge and resources I have accumulated and making a space for people's creativity to flourish.
(Contact me or info@northlightstudio.co.uk if you are interested in coming to my print classes for different levels of experience)
I also like a good design challenge from a client. You can see some of my recent commissions in the Commissions section.
Thankyou.